A high end vacuum tube stereo amplifier with distortion, efficiency and power output enhancements provided via dsPIC control.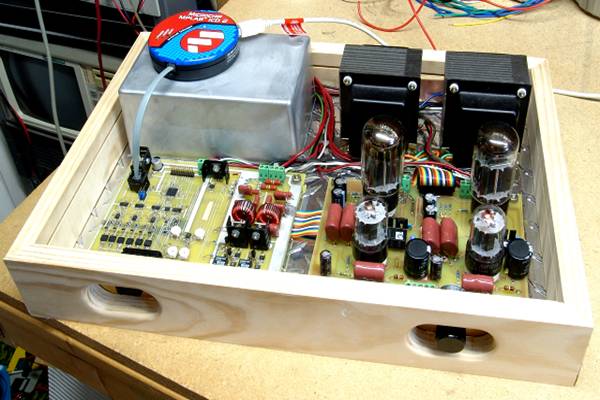 The MiniTron amplifier was designed for entry into the Circuit Cellar / Microchip design contest. In a sea of microprocessor powered IC based gizmos this vacuum tube amplifier WON ONE OF THE CATEGORY PRIZES!!! The complete contest submission including schematics, source code, and design details can be found here:
http://www.circuitcellar.com/microchip2007/winners/MT2209.html
Circuit Cellar magazine will run an article in the near future outlining all of the winning entries for this contest. There may be an article later in the year that details this amp (I have to write it first). As time permits this page will be populated with the information from the project, and any new developments.